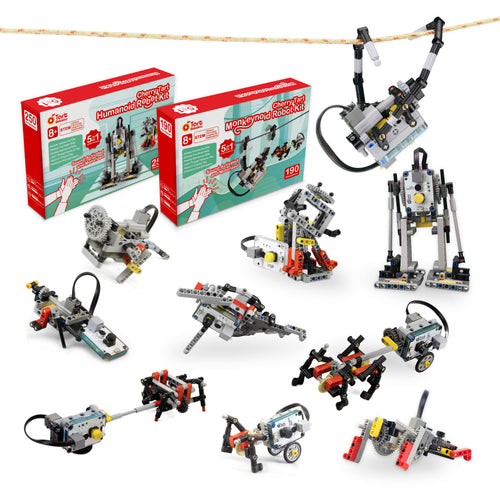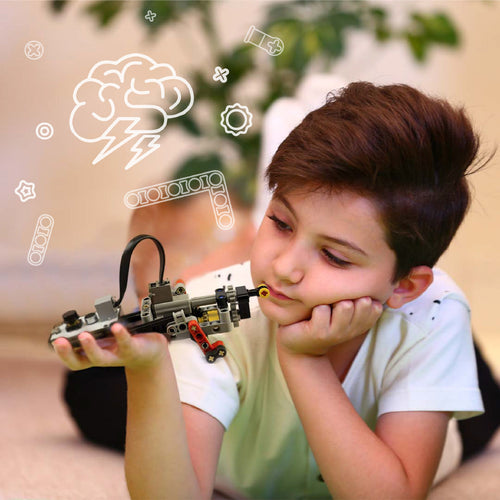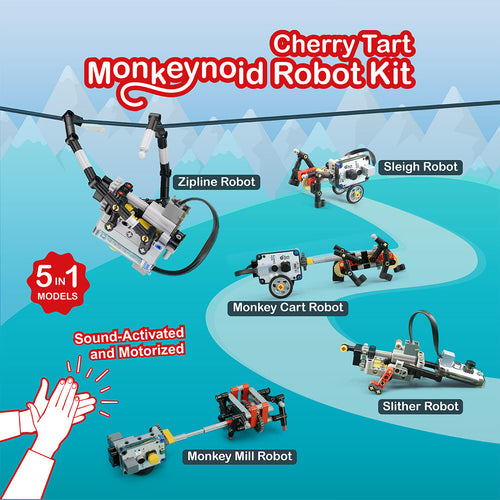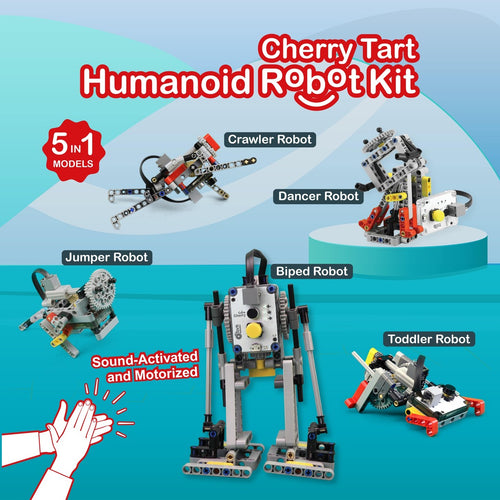 STEM LEGO®-compatible Building Blocks Set | Cherry Tart Twin Pack
$79.00 USD
Regular price
$113.00 USD
Get Twin Pack that comes with Humanoid and Monkeynoid robot kits at the most affordable price we offer. Twin Pack comes with 10 FREE assembly instructions to help kids turn their ideas into reality. Build every project you want!
Twin Pack comes with over 440 pieces built into ten distinct types of monkey-like and human-like robots. The whole kit includes beams, gears, axles, and connector pegs that can be easily disassembled to create an entirely new robot.
Product Highlights
Build up to ten creative models with extra online building instructions.

Easy-to-follow building instructions make assembly fun and quick.

Build even more robots with your own blocks.

Involve kids with interactive robot toys.

Hardware is compatible with building blocks. The creative building blocks kit for kids & teens to make interactive robot toys.

 
2x Sound-activated Cherry Core
2x DC motor
2x motor cable
2x USB charging cable
10x Assembly instruction
more than 440 LEGO®-compatible building blocks
Order processing and shipping take place on business days only. A ship confirmation email that includes the package tracking details will be sent once your order has been dispatched from our warehouse.
Free shipping on order above $150 USD (~$191 CAD) within Canada
STEM LEGO®-compatible Building Blocks Set | Cherry Tart Twin Pack
Very good alternative for LEGO
This is like a LEGO but not LEGO priced. It gives your kids good times building it. Even an adult like me likes to build and play.
Great toy for the price
The toy is great for the price. It's similar to Lego technic toys but it's cost-effective than Lego. Even though the quality of parts is pretty good. The parts fit perfectly. The manual is exactly like Lego and had everything you need to build it.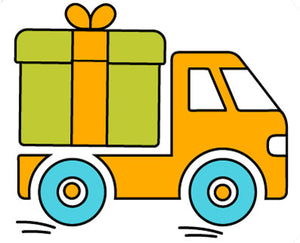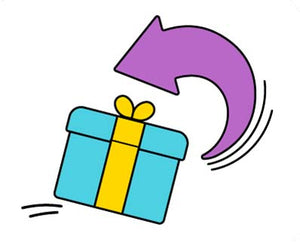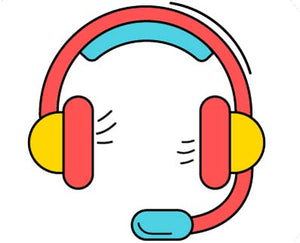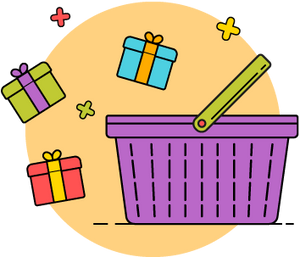 What Other Customers Bought
My Shopping Cart
Your cart is currently empty